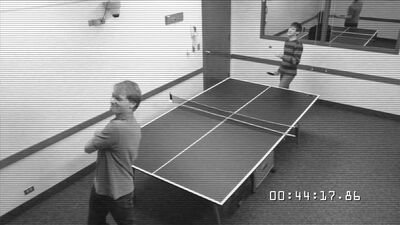 Jason Gray
plays Dr. Friedrich Schneider, a German academic who studies stereotypes of men who calls himself "the world's foremost authority on male anthropology". V.I.S.C.I.P.A.M. is filmed as a mockumentary that is Schneider's publication of his most recent findings. Each segment shows a different case study that is presented as observational fly on the wall footage in a lab room, narrated by Schneider, in which the male behavior is often greatly exaggerated for comic effect. The series includes an animated intro and a background musical theme. Debuted Season 2, Episode 2. There have been four V.I.S.C.I.P.A.M. segments.
Video Instruction Series Can Inform People About Men.
Funny Girlfriend
Edit
Guys overreact, don't they?
You kinda have to feel sorry for these guys.
Little Man Syndrome
Edit
Short people got no reason to live. I apologize to all the short people of the world.