Jared Shores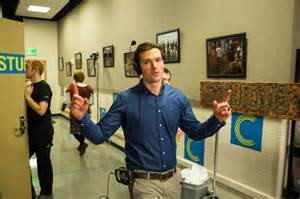 Jared N. Shores graduated from Brigham Young University in 2010 with a degree in Economics. Since then he has worked with BYU Broadcasting as a creative development supervisor. He is also currently the producer of Studio C, which, in 2012, added the campus comedy group, Divine Comedy, to its program. He has also appeared in several sketches of Studio C. Shores was the supervising producer for BYUtv's documentary series, Art.Work, which premiered in 2012.
Gabe Casdorph
Gabe Casdorph was born on April 3, 1982, in Charleston, West Virginia. He graduated high school in 2000 and was recruited by BYU for track and field. At BYU, he studied Media Arts with emphases in Acting, Directing and Production Design. After moving back and forth across the country, he moved back to Provo, Utah in 2010, where he started working with Studio C.
Alyson Hancey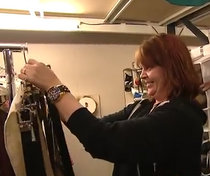 Alyson N. Hancey is a Salt Lake City, Utah based Costume Designer/Stylist. She has been in the film and TV business for over 15 years. She has a major in Fashion Design from Brigham Young University and is passionate about everything design. She loves being a costume designer and creating and enhancing characters through design. She feels that the best costume designs are the ones that enhance a character and naturally feel apart of who that character is. They should not stand on their own unless they are meant to. She is the costume designer for Studio C. She has also done work in High School Musical 3 and Touched by an Angel.
Yurii Hydrick
Yurii Hydrick is an award winning filmmaker with over a decade of filmmaking experience. He has years of experience in production and post-production for a well-rounded understanding - start to finish - of a project. He has worked on commercial training videos, television commercials, television shows, and major motion pictures. Some of his work includes, but is not limited to, clientele such as Disney, Allstate, FranklinCovey and PBS. He is the editor of Studio C.
Community content is available under
CC-BY-SA
unless otherwise noted.