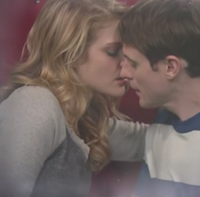 You may have been looking for another page about a certain Matt. If you were, you might be able to find the right page here.
It is the ship name of the two actors Mallory Everton and Matt Meese. They have been romantic interests in a couple (or multiple) sketches. Many fans ship them, and it has never been confirmed if they have ever had a relationship or ever will. Though they have dated before (as said in an interview with Everton), it is definitely possible.
Matt + Mallory = Mattory
Do you ship Mattory?
Community content is available under
CC-BY-SA
unless otherwise noted.