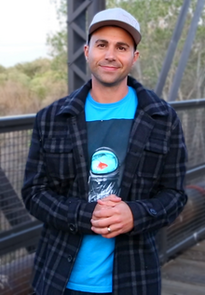 Mark Rober, born on March 11, 1980 (39 years old), is an American engineer and YouTube personality. After earning a mechanical engineering degree from Brigham Young University and a Master's degree from the University of Southern California, he joined NASA in 2004. He spent 7 years working on the Curiosity rover, which was flown to Mars in 2011. During his last years with NASA, he started a YouTube channel, where he uploads a variety of videos, from technology videos to pranks, but his main topic is science. He currently has around 7,5 million subscribers and around 800 million views.
He worked with Studio C on the sketch "Stranded on a Deserted Island with Mark Rober". He has also competed in a "YouTubers vs. Studio C" video, to celebrate Studio C reaching a billion views, together with Jared Mecham, among others.
Stranded on a Deserted Island with Mark Rober
Edit
The worst possible thing has happened: the Studio C cast stranded on a deserted island. But, there's hope when they find another survivor Mark Rober.
YouTubers vs. Studio C: One Billion Views Challenge Video
Edit
In celebration of surpassing 1 billion views on our YouTube channel, we've invited 12 YouTubers to come participate in a challenge video with us! Watch all of the excitement of #YouTubersvsStudioC now!
Community content is available under
CC-BY-SA
unless otherwise noted.