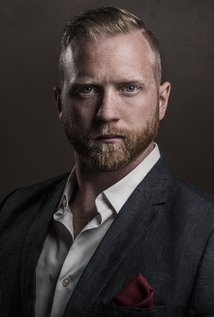 Gabriel "Gabe" Casdorph was born on April 3, 1982 (37 years old), in Charleston, West Virginia. He graduated high school in 2000 and was recruited by BYU for track and field. At BYU, he studied Media Arts with emphases in Acting, Directing and Production Design. After moving across the country multiple times, he moved back to Provo, Utah in 2010, where he started working with Studio C.
He is the segment gaffer of Studio C, which means he takes care of lighting during the sketches. Aside from this, he has also been the art director of several episodes of Season 2 and Season 8. He has also played as a cameraman during the behind-the-scenes footage in several episodes of Season 7. He has directed several sketches, and he is the cinematographer of the Studio C Openings of seasons 3 to 7. He has also been working on other BYUtv productions, such as Random Acts.
He has appeared in several sketches as an extra, such as Daniel Harrison: The Man Behind the Mustache and How to Be a Famous Reality Star, and he co-wrote Jason Bourne Resurfaces in 2016.
Community content is available under
CC-BY-SA
unless otherwise noted.