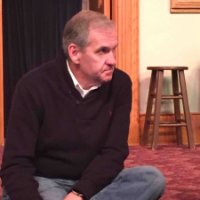 Craig Camp was the Studio Director for Studio C from Season 2 to Season 5. He was the Jib Operator (Camera Operator) in Season 1, and he has been credited as Assistant Director in several episodes in Season 6.
Craig Camp graduated with a Bachelor in Communications from Brigham Young University in 1986. In 1990, he became CEO/President of CAC Communications Inc. in the Salt Lake City Area. In 2002, he became Broadcast Specialist at BYU Broadcasting, having over 25 years of experience in Broadcast Television. He was called in to serve as missionary for The Church of Jesus Christ of Latter Day Saints during the Nauvoo Illinois Mission, where he produced and directed all the live theatrical productions throughout Nauvoo. He quit his job at BYU Broadcasting in December 2015, and his mission ended in August 2016.
Community content is available under
CC-BY-SA
unless otherwise noted.