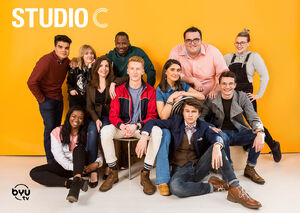 The initial cast of Studio C consisted of the ten actors who regularly played in the sketches of the television series. Although it was divided into a "main cast" and a "featured cast" before Season 5, the two were combined in Season 5. Three new members were added to create the new "featured cast", starting from Season 8.
Original Cast
The original cast from Season 1 to Season 4 consisted of the actors: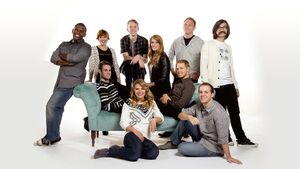 The following actors were added to the main cast, after being featured cast in Season 1 until Season 4:
Featured Cast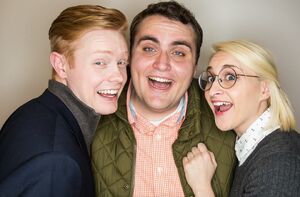 Three members of Divine Comedy joined the cast of Studio C as featured cast members on Season 8.
Current Cast
On March 26, 2019, it was announced that the thirteen would be replaced by a mostly new cast, while the original ten cast members would start working on the project JK! Studios. This new cast would start on Studio C in Season 10, who are:
Aaron Fielding, who was a featured cast in the eighth and ninth season, independently decided to leave Studio C after Season 9.
On October 20, 2020, it was announced that Jason Gray would return to the cast of Studio C starting fall 2021, after he left after Season 9.
Community content is available under
CC-BY-SA
unless otherwise noted.