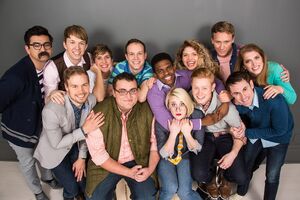 The initial cast of Studio C consisted of the ten actors who regularly played in the sketches of the television series. Although it was divided into a "main cast" and a "featured cast" before Season 5, the two were combined in Season 5. Three new members were added to create the new "featured cast", starting from Season 8.
Main Cast
Edit
The main cast since Season 1 consists of the actors:
The following actors were added to the main cast, after being featured cast in Season 1 until Season 4:
These ten original cast members would be leaving Studio C after Season 9 to work on a new project called JK! Studios, being replaced by an unknown number of new cast members.
Featured Cast
Edit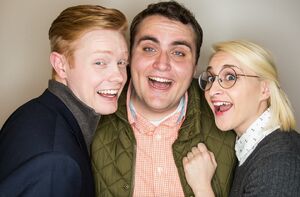 Three members of Divine Comedy joined the cast of Studio C as featured cast members on Season 8.