STUDIO C has started, with episodes every Monday on BYUtv. Sketches are released on YouTube every Tuesday and Friday at 4:00PM MT. You can watch those here.
The next episode will air in March 16 2020 18:00:00 -0700!
Welcome to the Studio C Wiki!!!
Welcome to the Studio C Wiki!!!! Here is where we tell the latest news of Studio C. This wiki is for the fans to exchange ideas, to talk about Studio C, and if they want to, write their own sketches. However, please make sure to follow our rules and guidelines here.
What Is "Studio C"?
One of BYUtv's most popular original series, the sketch-comedy show Studio C, brings you memorable characters like Scott Sterling, the Bisque Man, and the Awkward Avoidance Viking. Join the cast--including Whitney Call, Mallory Everton, Jason Gray, and Matt Meese--to enjoy more hilarious sketches and characters. Read more about Studio C here.
To watch full episodes of Studio C go to www.byutv.org/studioc.
​Popular Sketches
Top Soccer Shootout Ever With Scott Sterling (Original)
A soccer match between the Yale Bulldogs and the North Carolina Tar Heels comes down to Scott Sterling and the most epic penalty kick shootout you'll ever see.
Cast: Matt Meese, Jason Gray, Stephen Meek, Jeremy Warner, Adam Berg, James Perry and Stacey Harkey.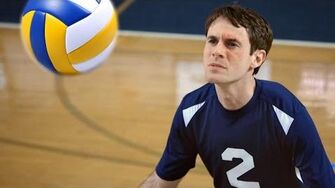 Best Volleyball Blocks Ever with Scott Sterling
Scott Sterling is BACK defending his team in the Volleyball Championship. And as per usual, Sterling isn't going down without a BIG fight!
Cast: Matt Meese, Jason Gray, Stephen Meek, Jeremy Warner, Stacey Harkey and James Perry
The Crayon Song Gets Ruined
The Wonderful Show's Imaginary Fun Learning Emporium-Palooza Extravaganza Hour gets ruined by an unhappy crayon.
Cast: Whitney Call, Jason Gray, Matt Meese, Mallory Everton, Jeremy Warner, Stephen Meek, Natalie Madsen, James Perry, Adam Berg and Stacey Harkey
Scott Sterling Breaking News Update
Help Scott Sterling recover and get back on the field.
Cast: Matt Meese, Jeremy Warner, Whitney Call and Jason Gray.
Follow Us!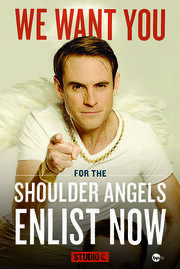 Connect with us on Social Media to get in on news, special announcements, and behind-the-scenes action. 
Follow us on Instagram!
Instagram: @studiocwiki
If you have any questions or comments, email us at scottsterlingsfacewiki@gmail.com. 
Community content is available under
CC-BY-SA
unless otherwise noted.